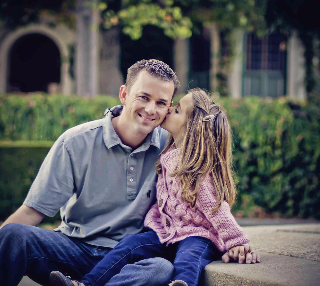 OCTOBER 23, 2015

Awesome job glen has many years experience you won't find any better. Bruce Kiszewski

Glenn,
Thanks for the fantastic job on my car! It's looks brand new again.
I'll be sure to recommend your work to anyone I know who is in need of collision repair or painting. Your paint skills and prices can't be beat.
You made the whole process fast and easy, from the initial estimate to the final work.
Thanks again!

Joe Dzialak

Dear Glen,
I want to let you know how much I appreciate the high quality work you have done on my car. You are always so professional , the results are perfect and I do feel that your pricing is very fair. I have recommended you and will continue to do so to many of my friends and my entire family uses Scratchbusters. I wish you all the best.
Sincerely,
J. K.

Hi Glenn,
Thank you so much, again, for taking care of my van for me. Below is a testimonial that you can use on your web site!
Cheers!
Kurt

After an unavoidable incident with a fox at 65mph, I was introduced to ScratchBusters by a friend who swore by them!! Because of the amount of damage I was really worried about cost, time, etc. -- but Glenn put me at ease right away, fixed my van in a very short time -- and at a price that I was very relieved to see! I have been back to ScratchBusters TWICE since (more road kills, unfortunately)! Excellent work! Honest timelines! Very reasonable pricing! What more could you ask for? I HIGHLY recommend ScratchBusters!!!
Kurt B.
Buffalo, NY

One customer writes:
"As one of the publishers of After 50, I took my vehicle to Scratch Busters because of a dent I received. When I went to pick it up, my car looked like it came out of a showroom! He does beautiful work and the fact that the owner does all the work himself, is what sold me!"
Phyllis G.
Publisher, After 50,
Buffalo, NY

Another customer writes:
"I have an older vehicle, a 2000 and though my car is older, I still like it to look nice. I had quite a few scratches on my car from shopping carts being pushed into my car in parking lots. I took my car in to ScratchBusters and when I got my car back, the car looked like a brand new vehicle! It was buffed to a high gloss shine and all the scratches were completely gone! I will never go anywhere else. ScratchBusters totally Rocks when it comes to quality and customer service! I highly recommend this company!
Colleen
Buffalo, NY
Our customers have alot to say about our work and quality! We have many repeat customers who have been extremely loyal through the years as Our Company, is to them! We know the importance of giving them honest, quality work without the hassles of over charging them. Our customers are the backbone of our business and after 40 years in this business, we understand that!
"CUSTOMERS ARE THE BACKBONE OF OUR BUSINESS™"