NEW!

WARRANTY COVERAGE PROGRAM
Brand New CARS WARRANTY PROGRAM!
BENEFITS INCLUDE:
A SIMPLE TO USE PROGRAM
UNLIMITED MILEAGE CONTRACTS
QUICK & EASY CLAIM PAYMENT
24 HOUR ROADSIDE SERVICE
COVERAGE FOR EVERY BUDGET
FAST & FRIENDLY SERVICE
RATED A+ BY THE BBB
THIS PROGRAM ALLOWS YOU PEACE OF MIND WHEN NEEDING MECHANICAL COVERAGE FOR YOUR VEHICLE. WE OFFER MANY OPTIONS TO SUIT YOUR NEEDS, WHETHER YOU NEED A POWERTRAIN WARRANTY OR A FULL ULTIMATE VALUE WARRANTY, WE'VE GOT YOUT COVERED. THIS IS THE KIND OF PROGRAM THAT DEALERSHIPS OFFER FOR 75% MORE THAN WE DO! YOU CAN GET THIS AWESOME COVERAGE THROUGH US, AT A MERE FRACTION OF WHAT THE DEALERS CHARGE.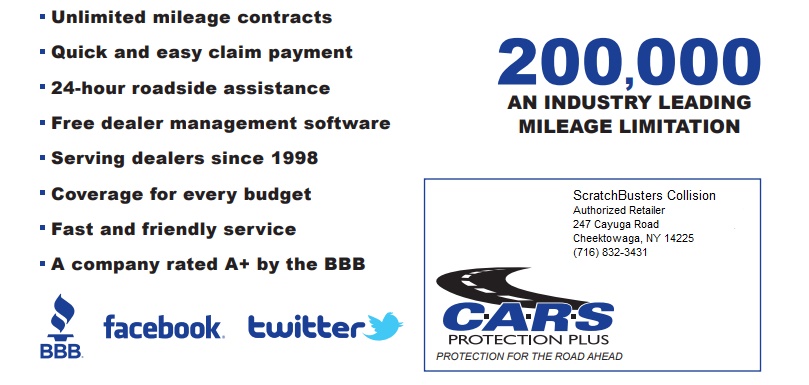 we have pricing starting at $289 - $1799, depending on your coverage needs.
Features:
Free Roadside Service
Peace of Mind
Pay ONLY for the coverage you need
Monthly Coverage options starting at $39.95
200,000 Mileage Limitation
Coverage for EVERY Budget